Compare Electric Service Costs
in Windsor, ON
Electric cars are becoming more popular among Ontario drivers thanks to continued manufacturer investment and Canada EV incentives. Before you preorder a Chevy Silverado EV or GMC HUMMER EV, however, you may have questions. Are electric vehicles cheaper to maintain over time? Do electric cars require an oil change? Read some of our most frequently asked questions here, and don't hesitate to reach out to our Buick, Chevy and GMC dealership in Windsor to speak with one of our electric car sales experts. From tire rotations to battery service and more, you can trust the auto repair team at our nearby EV service centre!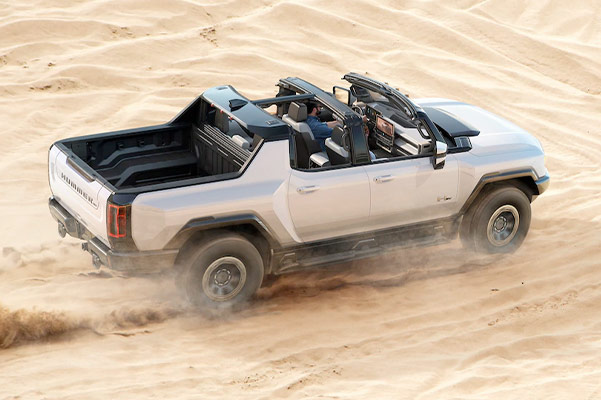 Electric Car Maintenance FAQs
Do electric cars need oil changes?
No, electric cars do not need oil changes. They're powered by an electric motor and not an engine.
Are electric cars cheaper to maintain?
EVs have fewer fluids and moving parts than gas-powered cars, so they generally require less maintenance. You won't need to worry about oil changes or spark plug replacements, but other general service like GMC tire rotations and Chevy brake repairs will be required. Save on auto maintenance when you buy a Chevy or GMC EV in Windsor!
Does an EV cost more to service than a gas-powered car?
No. In fact, it's almost always cheaper to service an electric car. The estimated scheduled maintenance cost of a light-duty battery-electric vehicle per kilometer is generally less than a conventional gas engine.
Should service factor into an electric car cost of ownership comparison?
You'll always want to consider the long-term costs for a vehicle before you buy, that includes what you'll pay in insurance, fuel and maintenance costs. Many drivers will find they spend less on EV service compared to a gas-powered vehicle.