GM Multipoint Vehicle Inspection

in Windsor, ON
If you're preparing for a road trip or your vehicle hasn't been in for service recently, it's a good idea to get a multipoint inspection at our Windsor Buick dealership. We want you to feel like you have the most reliable Chevy or GMC on the road, so you can travel across Ontario with complete peace of mind. For approximately $50,1 our GM service experts will provide a multipoint vehicle inspection.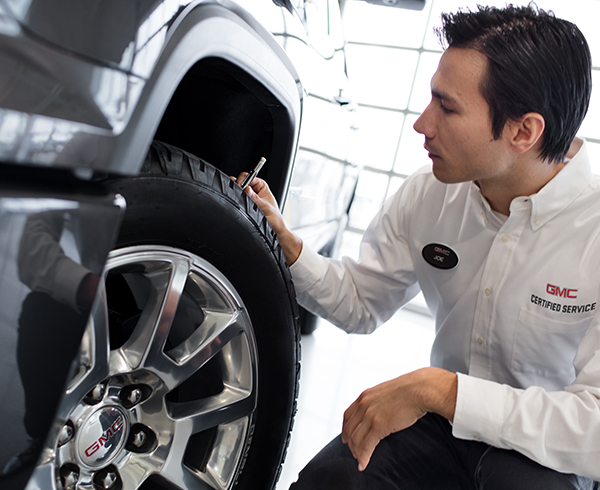 What's Included in a Multipoint Vehicle Inspection?
There are several essential components that our Buick service team will check out to ensure you're driving the safest car for family and friends. Our multipoint vehicle inspection checklist includes:
Inspect tire tread
Check fluid levels
Rotate tires
Visual review, inside and out
Inspect brakes
What Does a Multipoint Vehicle Inspection Cost?
One of the many reasons that Windsor drivers love our local Chevy dealership is the low multipoint vehicle inspection price. At Premier Chevrolet Buick GMC, a multipoint vehicle inspection costs just $49.95.1 We'll take a close look at your vehicle's tires, fluids, brakes and more. If anything looks amiss, we'll let you know and provide an estimate for the Chevy repairs or Buick parts replacement.