Are you familiar with the electric vehicle tax rebates you can claim when you buy an EV in Canada? All Canadian citizens may qualify for up to $5,000 toward the purchase of an all-electric or plug-in hybrid vehicle.1 You may qualify for a $1,000 rebate toward the purchase of a used EV and can receive an additional $1,000 Scrappage Incentive for recycling your old gas car. 1 Custom order a Chevy or GMC at our electric car dealership in Windsor, ON, to discover a whole new driving experience.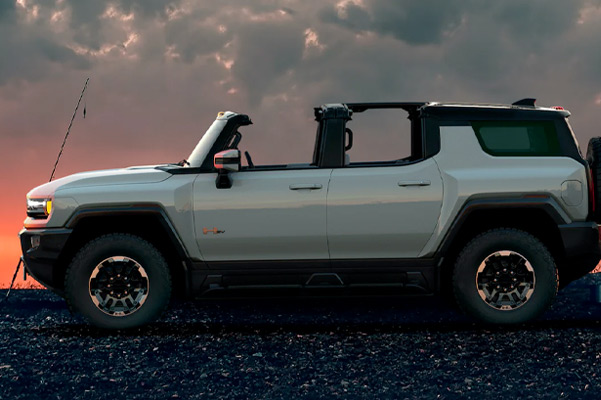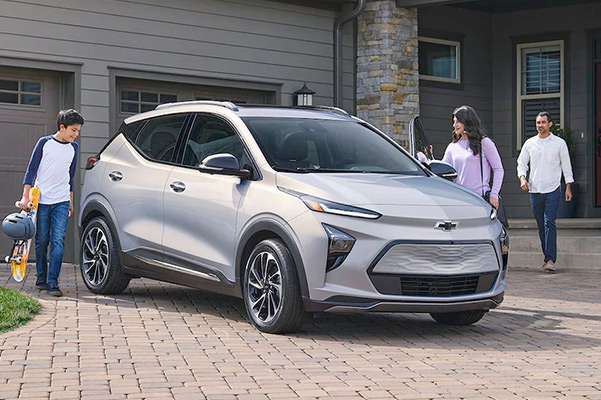 GMC HUMMER Electric Truck & SUV
The 2022 GMC HUMMER EV is set to change the entire electric landscape. Available as a supertruck or an SUV, all of the new HUMMER configurations provide Ontario GMC fans with undeniable style, unparalleled performance and groundbreaking efficiency. This unmatched electric truck can drive diagonally with Crabwalk, raise 6-inches for extra clearance with Extract Mode and offers an industry-leading Infinity Roof with available Transparent Sky Panels. It's time to reserve a GMC HUMMER EV and capture attention on every road.
Chevrolet Electric Cars
The Chevy Bolt is back for the 2022 model year with two body style options – the Bolt EV hatchback and Bolt EUV crossover. No matter if you're driving long distances or running errands around town, these electric vehicles will consistently deliver the precise performance you seek. Not sure which is right for you? Those who want to maximize efficiency may prefer the longer Chevrolet Bolt EV range, while people who need more space will appreciate the generous Bolt EUV dimensions. You can also expect to hear more about the all-new Chevrolet Silverado electric truck release in coming months.